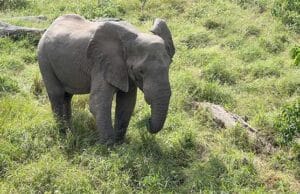 00:10:50
Triggered
This week TRIGGERED goes to Africa for Michael's fourth safari just two weeks ago. Find out what gear was perfect for the African bush and what didn't make the cut.
Michael joins Andy and Sheila Larsson of Skinner Sights fame for a safari in northern South Africa along the Limpopo River!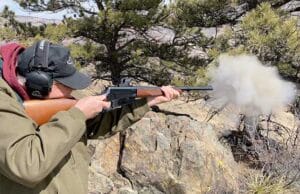 00:11:16
Triggered
After years of waiting to get a Winchester 1895 lever gun in .405 Winchester, Teddy Roosevelt's "Medicine Gun" for lions, he finds the new lever in need of a few tweaks. Lever expert Andy Larsson from Skinner Sights is just the person to make those tweaks, and today we unveil the "Nearly Perfect Safari Rifle, Lever Edition." Also, Dave Lauck's amazing revolver fixed sights!
Good question, and Michael addresses it this week. Depending on the uses you have in mind for your rifle, even an LPVO — low powered variable optic — may be overkill. Also, a rave review for Stephen Hunter's newest, THE BULLET GARDEN.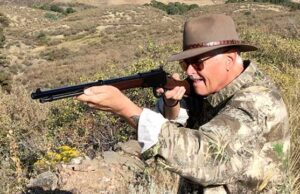 00:18:36
Triggered
This week, a "golden oldie" from 2018 where Michael outlines his own practice regimen for hunting season.
This week we touch on the upcoming ATF rules on so-called "Ghost Guns." But the big news is the 1895 "Medicine Gun for Lions" Winchester .405 lever gun will be coming home soon, thanks to Andy Larsson at Skinner Sights.
This week our goal is a rifle that is legal virtually everywhere in the United States; plus, a Henry to be left out in the rain!
For the first podcast of 2021, Michael recaps his eventful trip to FTW Ranch for SHOOTING GALLERY.
This week Michael brings everyone up to date on the Project 1895 Winchester .405 and touches on why everyone should always have a long gun available for home defense.