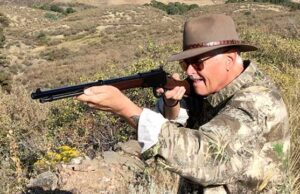 00:18:36
Triggered
This week, a "golden oldie" from 2018 where Michael outlines his own practice regimen for hunting season.
This week we touch on the upcoming ATF rules on so-called "Ghost Guns." But the big news is the 1895 "Medicine Gun for Lions" Winchester .405 lever gun will be coming home soon, thanks to Andy Larsson at Skinner Sights.
This week our goal is a rifle that is legal virtually everywhere in the United States; plus, a Henry to be left out in the rain!
For the first podcast of 2021, Michael recaps his eventful trip to FTW Ranch for SHOOTING GALLERY.
This week Michael brings everyone up to date on the Project 1895 Winchester .405 and touches on why everyone should always have a long gun available for home defense.