Tag: Spartan Precision Equipment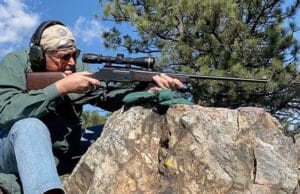 00:13:15
Triggered
This week Michael talks about the on-going modifications to the Henry Long Ranger to get it ready for Africa early next year, including incorporating the Spartan Precision magnetic bipod system. Also, the Trijicon RMRcc on the Taurus GX4 XL.
This week Michael reveals some of his own secrets learned from traveling in foreign, often dangerous, countries and applies them to successfully moving in Non-Permissive Environments (NPE). Also, a tribute to the great Ed Head.
This week we visit the annual Lucid Optics Ballistic Summit, a wealth of information on long range shooting in the unique setting of the Whittington Center.