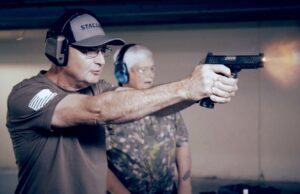 00:03:19
Shooting Gallery
How long does it take to shoot 1,000 rounds through a 9mm pistol? World Champion Shooter, Todd Jarrett will put his pistol through the ultimate test to find out and reveal the effects on the gun.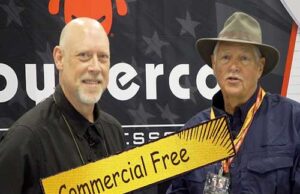 00:17:03
Triggered - Special Projects
On today's TRIGGERED Special we start out with an interview with legendary knife trainer and THE BEST DEFENSE alumnus Michael Janich. There's also a visit with Staccato, makers of some of the finest handguns in the world, and an interview with Ron Norton, importer of Barnaul Ammo, on the end of Russian ammunition.