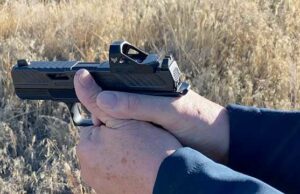 00:18:38
Triggered
This week we take a look at some of the trends we will see in 2022. Also, a great interview with Pulitzer Prize winner Stephen Hunter.
Michael Bane sits down with Stephen Hunter to talk about the latest Bob Lee Swagger adventure called "Game of Snipers". The book was released on July 30th.
This week it's 3-Gun with MB, introducing the ARMSCOR/Rock Island VR-80 shotgun and the Glock G19X/Crimson Trace 1400 into competition.