Been a while since Michael worked with his "race" .22 pistols, but the Volquartsen Mamba-X just wants to run!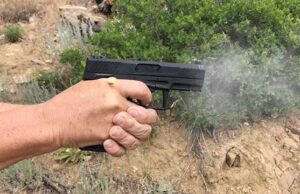 00:17:43
Triggered
This week we fire up the Way-Back Machine to take a look on how to pick the right .22 for practice. Plus, a review of the TaurusTX 22.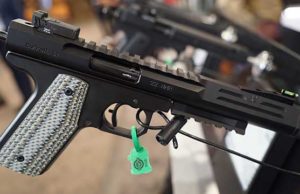 00:16:09
Triggered
Michael Bane looks at new .22 firearms from SHOT 2020.
Michael Bane and SIG Sauer's Phil Strader talk about the new SIG P365 SAS which has a Flush Mounted FT Bullseye Sight embedded into the slide. Bane also shows of the guns he brings to the Rimfire Challenge World Championship.
This week Michael talks about the increasingly dangerous situation with Antifa and/or other progressive groups tending toward violence.
This is the second report from the 2019 NRA Show and what products caught Michael Bane's attention in Indianapolis.
This week on SGO, it's all about Survival Rifles, from its original use by pilots during WWII to the the demand for these firearms today by civilians.