With test and evaluation of the Military Armament Corporation MAC 2 under way, Michael wonders about the ideal defensive shotgun for this autumn's Van Comp Thunderstruck shotgun training event.
This week we talk about Michael's Wyoming Tactical class in Riverton, Wyoming, plus some thoughts on the Rock Island VRF14.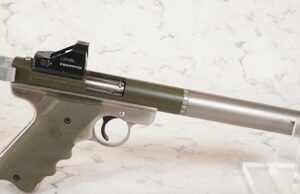 00:14:35
Triggered
This week let's take a look at the easiest way to build what was once the pride of the OSS, a suppressed Ruger Mk series .22…with a twist. Build it like Johnny Cash…one piece at a time! Also, the Rock Island VRF14 not-a-shotgun firearm.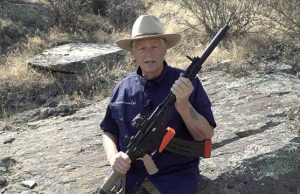 00:21:54
Triggered
This week Michael interviews Martin Tuason, head of ARMSCOR/Rock Island Armory on how the company weathered the COVID-19 storm and what's in store for next year. Also, a quick look at Michael's favorite Rock Island guns.
This week, Michael wraps up his 3-Gun season and whines about his broken red dot sights!
Michael Bane shows off his long range .22 rifle with the 4-20 Crimson Trace scope. He also brings you back to the OSG Roundtable to talk about the Stoeger STR-9.