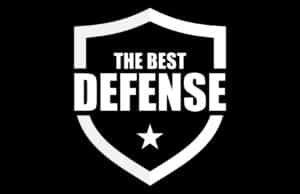 00:01:40
The Best Defense
Hosted by two of the most highly trained defensive advisors, Richard Nance and Jeremy Stafford will provide viewers with the latest developments in home security technologies, empty hand & grappling strategies, and armed defensive skills.
This week we look at the consequences of years of "chumming for monsters," as monsters of all varieties rise to the taste of blood. We also take a more indepth look at Rob Pincus' Intuitive Defensive Shooting concepts.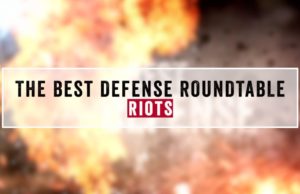 01:11:50
The Best Defense
THE BEST DEFENSE team returns with life-saving advice for a nation in the midst of riots!
This week Michael talks about the very important contributions of Mike Dillon and his amazing reloading machines. He also talks about the important necessity of hardening your house in these grim times.
A gray man is one who is flying under the radar, whose focus is one moving through the world with as few ripples as possible.
This week on DOWN RANGE Radio, Michael ponders .22LR precision shooting, then begins outlining concepts for the office-dwelling "Grey Man."
As many of you have already heard, Outdoor Sportsman Group has made the decision not to produce any original episodes of THE BEST DEFENSE (TBD) in 2019.
Last season of Shooting Gallery and The Best Defense will be available on MOTV in July 2019.
How would you feel if you came home one day to find a bad guy in your house brandishing a gun you hadn't secured?