This week we take Concealed Carry: Street Encounters Skills & Tactics, an excellent 2-day class that can get a new or experienced concealed carry holder to a new level. Includes not only shooting drills, but non-lethal alternatives, medical and more! The gun? Michael runs a Sig Sauer 365 SAS.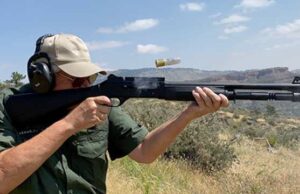 00:16:36
Triggered
This week we take a look at what may be the most versatile revolver in the world, the Taurus 692 .357/.38 with a separate, easily interchangeable 9mm cylinder. Also, Michael gets a first look at a potential game-changer shotgun, the SULUN Tac-12 from SDS Imports…a poor man's M4!
This week it's our wrap-up of the Sig Sauer P365 EDC Championship, a great match and a fun weekend at the Sig Sauer Academy in Epping NH.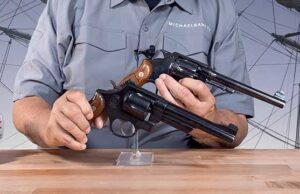 00:17:36
Triggered
This week we delve into S&W revolver history with the Second Model Hand Ejector in .455 Webley and a custom piece, a 1960's vintage .357 Highway Patrolman turned into a 38-40 masterpiece by legendary gunsmith Hamilton Bowen.
This week we talk about the dangers of "training task loading," the feeling that if a person isn't training not just shooting, but a dozen other skills, which leads to "training paralysis."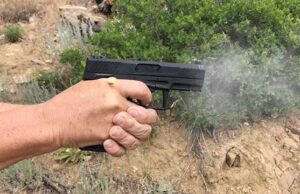 00:17:43
Triggered
This week we fire up the Way-Back Machine to take a look on how to pick the right .22 for practice. Plus, a review of the TaurusTX 22.
This week we start working with the Anaconda, Colt's strikingly good looking .44 Magnum. And it shoots as well as it looks…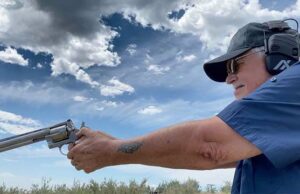 00:16:25
Triggered
Today Michael takes on Colt's biggest snake gun, the 8-inch Anaconda. Also, an interview with "Jedi," Scott Jedlinski of Modern Samurai Project busting red dot myths!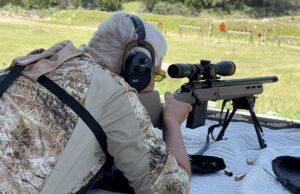 00:20:02
Triggered
This week we're deep in the heart of Texas at FTW Ranch, the most politically incorrect place in the world, to sit in on the New Hunter Program, visit with Bret Vorhees, President and CEO of Taurus and run the Bishop .458 SOCOM through its paces.
This week we're in Gunnison, Colorado, with Scott Jedlinski of the Modern Samurai Project for his landmark class on red dot sights.