This week we're in Gunnison, Colorado, with Scott Jedlinski of the Modern Samurai Project for his landmark class on red dot sights.
America has never been a more dangerous place, and this week Michael looks at the implications of Defund the Police, the newer, more violent landscape and how to best avoid being a victim of "friendly fire."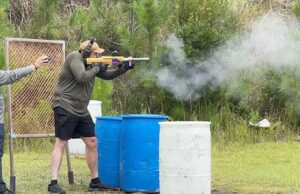 00:23:37
Triggered
Self-made firearms, a fixture of the American gun culture since the Revolutionary War, is going through its most profound change ever. The explosive evolution of 3-D printing has changed the entire game of home "gunsmithing," and the first Gun Maker's Match shows that the printed gun has arrived!
This week Michael goes to St. Augustine, FL, and the Ancient City Gun Range for the very first Maker's Match, where the most creative gun printers test their projects.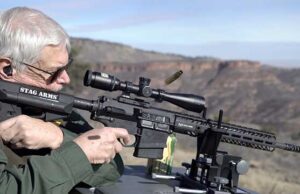 00:19:23
Triggered
This week, Michael brings everyone up to speed on the Stag Arms AR-10 he's planning on using in a couple of projects.
This week, Michael wraps up his successful shoot at the Rocky Mountain regional Revolver Championships. He also does the final work on his "almost-a'Glock" Polymer80, and reiterates the necessity of ALL SHOOTERS MAKING THEIR VOICE HEARD!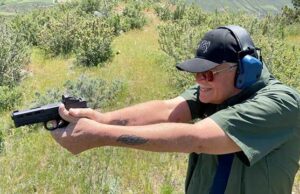 00:20:12
Triggered
This week Michael takes an in-depth look at the very first striker-fired pistol from Rock Island Armory, the STK100. And unlike other striker-fired guns, it has an aluminum frame. Also, a quick look at the newest addition to Michael's GP-100 collection.
This week Michael spends a little time with the Rock Island/ARMSCOR .22 MAGNUM revolver…and likes it. Also, we have to dip into politics again. IT IS TIME FOR ALL OF US TO SPEAK UP!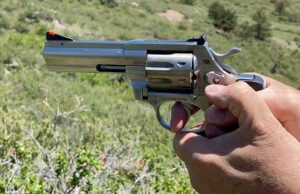 00:19:41
Triggered
From Rock Island/ARMSCOR comes a .22 Magnum revolver that would be every bit as comfortable as a woods-walking sidekick or on a bedside table for self-defense. Also, an important interview with The Tactical Professor, Claude Werner.
This week Michael discusses the idea of the Defensive Core, the best guns to have when there is a sudden lack of civility.