This week Michael covers the NRA Convention in Houston last weekend, including the introduction of the Taurus Executive Grade 856 Defender revolver, an upgrade of a gun Michael thought was almost perfect! Also, the 8.6 Blackout revolution…maybe…
This week we're talking about more of the lessons learned from an increasingly violent America…why you need a "space in your head" to accept that violence could indeed happen to you!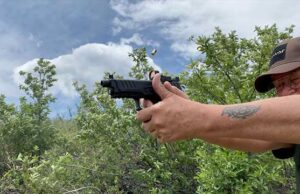 00:15:16
Triggered
This week we take a look at Stoeger's "Middle Bear," the STR-9S Combat, the ideal training/class gun if you're carrying the sub compact Stoeger STR-9SC. Plus, the MaddMacs/Tandemkross elite competition pistol gets beautiful, thanks to Cylinder & Slide's Sean McSheehy, and our YOUR BEST DEFENSE tips for staying safe in an increasingly dangerous world.
This week we look at the consequences of years of "chumming for monsters," as monsters of all varieties rise to the taste of blood. We also take a more indepth look at Rob Pincus' Intuitive Defensive Shooting concepts.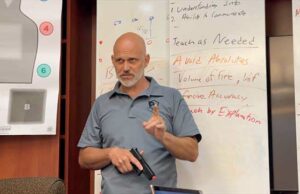 00:16:55
Triggered
This week we look at I.C.E. Training Company's Intuitive Defensive Shooting class and talk about why this may be the ideal class for the flood of new gun owners.
This week Michael reviews Sue Tidwell's book CRIES OF THE SAVANNA, a hunting book for non-hunters. Also, a quick look at where we are and how you can be ready for the next attack of the black swans!
This week, we note the untimely passing of author John Ross, whose 1996 book, "Unintended Consequences," has a profound effect on America's gun culture. Also, the first updates on shooting the Henry lever action "utility shotgun" .410.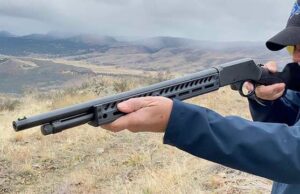 00:12:17
Triggered
This week we go back to the Henry X-Model .410 lever action shotgun, which got shelved when .410 ammo disappeared from the entire world. With ammo back in stock, the "utility shotgun" project is back under way!
This week we touch on the upcoming ATF rules on so-called "Ghost Guns." But the big news is the 1895 "Medicine Gun for Lions" Winchester .405 lever gun will be coming home soon, thanks to Andy Larsson at Skinner Sights.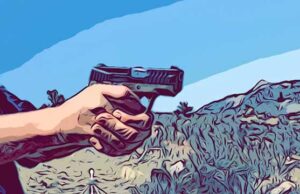 00:14:01
Triggered
Savage's new Stance mini-9mm striker-fired pistol is an aggressive entry into a crowded market. But how will a single stack 9mm be received in a larger capacity market? Also, how to save a few bucks on Ruger .22 pistol magazines and our newest feature, Your Best Defense.