Tag: Volquartsen Trigger Group
This week we talk about Sig's P365 BB gun and why that offers such a great training option. We also discuss Michael's chosen modifications to the Ruger PC Charger.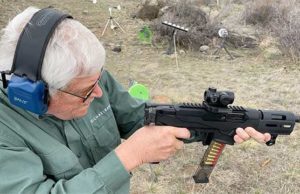 00:18:01
Triggered
The Ruger PC Charger, a 9mm "pistol caliber pistol" based on Ruger's hugely popular PCC (pistol caliber carbine) shows all the signs of disrupting the hot AR pistol market.