Tag: Winchester 1895 .405 Winchester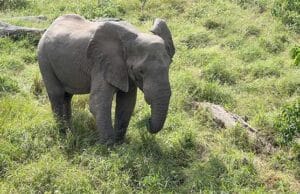 00:10:50
Triggered
This week TRIGGERED goes to Africa for Michael's fourth safari just two weeks ago. Find out what gear was perfect for the African bush and what didn't make the cut.
Michael joins Andy and Sheila Larsson of Skinner Sights fame for a safari in northern South Africa along the Limpopo River!
Good question, and Michael addresses it this week. Depending on the uses you have in mind for your rifle, even an LPVO — low powered variable optic — may be overkill. Also, a rave review for Stephen Hunter's newest, THE BULLET GARDEN.
This week Michael brings everyone up to date on the Project 1895 Winchester .405 and touches on why everyone should always have a long gun available for home defense.