This week Michael talks about the joys and pains of long-range shooting and why so many people are being drawn to the disciplines.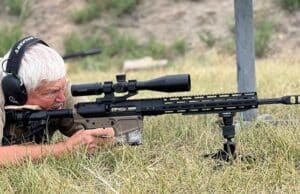 00:10:32
Triggered
This week Michael heads up to Riverton, Wyoming and Wyoming Tactical's Long Range class. Will the finally completed Wilson Combat .308 deliver???
The first part of today's podcast is hard truths that we all must face…beware calls to violence! Second, a quick after-action report on Wyoming Tactical's absolutely excellent Long Range Shooting class.
This week we talk about Michael's Wyoming Tactical class in Riverton, Wyoming, plus some thoughts on the Rock Island VRF14.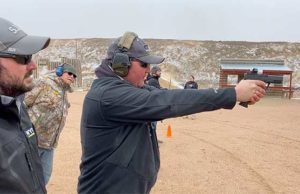 00:15:37
Triggered
This week we continue with our exclusive coverage of Wyoming Tactical's red dot training class, including how to choose a red dot sight!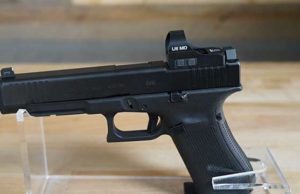 00:19:31
Triggered
This week we begin our 2-part look at Wyoming Tactical's new red dot pistol class.
Michael Bane is in central Wyoming to learn more about the L7 scope from Lucid Optics and using it in a class organized by Wyoming Tactical.
This week Michael reviews his "rock and roll" week and the LUCID/Wyoming Tactical L-7 Carbine class.