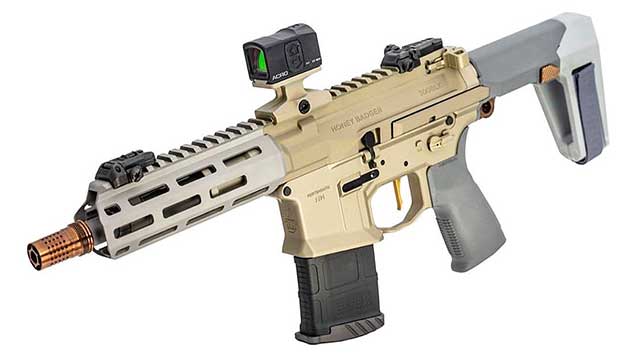 Once again pistol braces are in the news with the ATF's "Cease and Desist" letter to Kevin Brittingham's "Q" and that company's Honey Badger AR platform pistol. This is our exclusive interview with SB Tactical's head and inventor of the pistol brace Alex Bosco.
Podcast: Play in new window | Download


MichaelBane.TV – On the Radio episode #41.
Scroll down for reference links on topics discussed in this episode.
Disclaimer: The statements and opinions expressed here are our own and may not represent those of the companies we represent or any entities affiliated to it.
Host: Michael Bane
Producer: Flying Dragon Ltd.


More information and reference links:
GET INVOLVED NOW! How to Contact Your Senators
https://www.senate.gov/senators/How_to_correspond_senators.htm
https://www.senate.gov/general/contact_information/senators_cfm.cfm
The NRA is standing up. Go to this and stand up yourself:
https://act.nraila.org/actions/campaigns/9840
Contact the White House
https://www.whitehouse.gov/contact/
https://www.whitehouse.gov/get-involved/write-or-call/