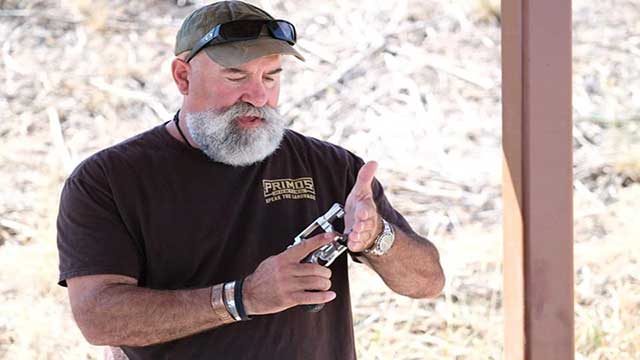 Sure, there are tons of Gunfight Rules on the Internet, but Michael breaks them all down into four simple statements (with, of course, a little bit of help from his friends)!
Podcast: Play in new window | Download


MichaelBane.TV – On the Radio episode #158.
Scroll down for reference links on topics discussed in this episode.
Disclaimer: The statements and opinions expressed here are our own and may not represent those of the companies we represent or any entities affiliated to it.
Host: Michael Bane
Producer: Flying Dragon Ltd.
Darryl Bolke — Rule 1
https://ccwsafe.com/news/when-less-is-more-part-1/
https://www.growingupguns.com/2019/04/12/the-evolution-of-the-underwear-gun/
https://www.defensivecarry.com/threads/i-found-this-interesting-article-about-snub-carry.478528/
Hardwired Tactical Shooting
https://www.facebook.com/profile.php?id=100057131424473
https://www.swatmag.com/article/first-responder-hardwired-tactical-shooting-pistol-class/