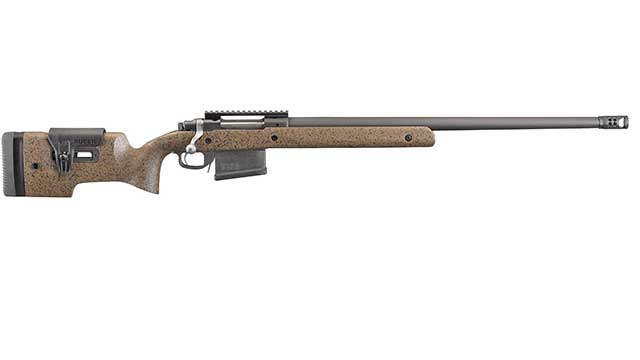 In a tight market like today's, adding another caliber to deal with can be, honestly, more of a headache than it's worth. Also, Rare Breed Triggers fights back against ATF overreach.
Podcast: Play in new window | Download


MichaelBane.TV – On the Radio episode #83.
Scroll down for reference links on topics discussed in this episode.
Disclaimer: The statements and opinions expressed here are our own and may not represent those of the companies we represent or any entities affiliated to it.
Host: Michael Bane
Producer: Flying Dragon Ltd.


More information and reference links:
ATF Determines that Rare Breed FRT-15 Trigger is a Machine Gun/Ammoland
Rare Breed Triggers letter to ATF
Rare Breed Sues ATF/GunsAmerica Digest
ATF Sues by Trigger Manufacturer/Bearing Arms
Hawkeye Long Range Target .300 Win Mag
Get great deals on .300 Win Mag ammo and reloading components at Midway USA!
Get great deals on Ruger Rifles at Midway USA!
Comparisons: .300 Win Mag vs .300 PRC
.300 Win Mag vs 7mm Mag
https://www.americanhunter.org/articles/2019/1/18/head-to-head-300-prc-vs-300-win-mag/
https://thebiggamehuntingblog.com/7mm-rem-mag-vs-300-win-mag/
https://www.ronspomeroutdoors.com/blog/7mm-rem-mag-vs-300-win-mag/
The Music of the Southside Aces