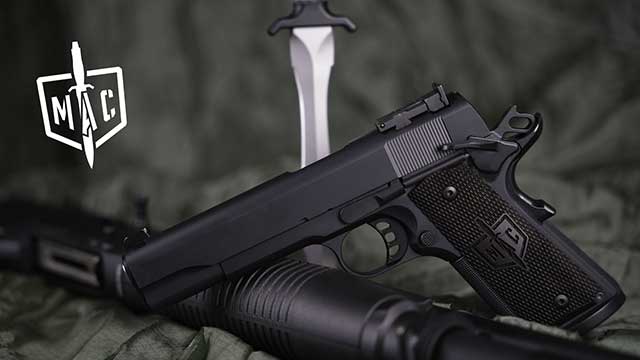 This week we head to GUNSITE to shoot the newest from Military Armament Company, a new "retro-oriented" brand from SDS Imports. Included is a super 1911, the JSOC, and two of the best value, best shooting semiauto shotguns available, the MAC M2 and the Mac 1014! Also, how about a Re-Declaration of Independence?
Podcast: Play in new window | Download


MichaelBane.TV – On the Radio episode #163.
Scroll down for reference links on topics discussed in this episode.
Disclaimer: The statements and opinions expressed here are our own and may not represent those of the companies we represent or any entities affiliated to it.
Host: Michael Bane
Producer: Flying Dragon Ltd.
"A Re-Declaration of Independence"/Jeff Goldstein
The Official Website of Author James Tarr
The Music of the Southside Aces