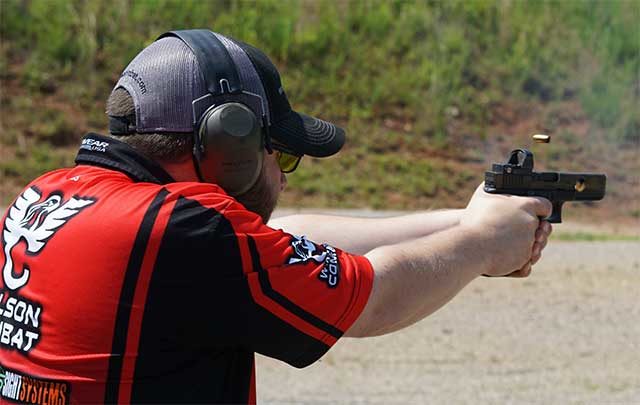 Wilson Combat® team shooter B.J. Norris topped all others in the field at the 2019 World Speed Shooting Championship held May 15th-19th 2019 at the CMP Marksmanship Park shooting complex in Anniston, AL.
Shooting his Wilson Combat® custom built GLOCK® 9mm with a red dot sight in Carry Optics class, B.J. shot the lowest overall score to become the 2019 Champion and holder of a new World Record in Carry Optics-a division of steel and competitive shooting where you use a defensive carry style firearm with a mini red dot sighting system.
B.J's victory is even more impressive since his overall time with his Carry Optic equipped GLOCK® beat all other competitors, even those shooting competition style raceguns.
"I shot a 75.37 in Carry Optics for what looks like the win and new World Record for the division. Wilson Combat® did an amazing job building the gun for me" said Norris.