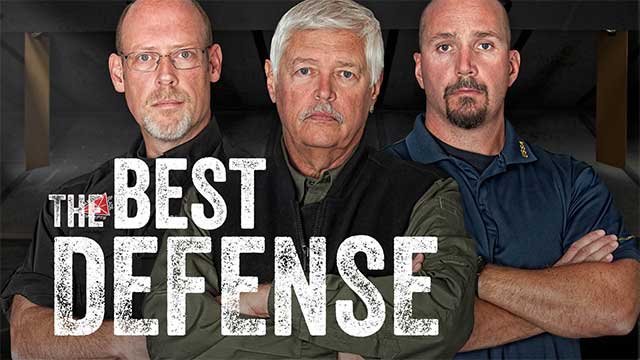 The Best Defense now in it's 11th season is dedicated to educating the viewer on essential tools needed for self-defense and survival. It teaches self defense through knowledge, preparation and awareness for men and women alike. The show features defense methods that involve: firearms, unarmed defensive situations, and self-defense product reviews.
The Best Defense Season 11 airs on Outdoor Channel through June 2019.
Season 1 through 10 are available for streaming on MyOutdoorTV.com and Amazon Prime.