This week Michael heads to Texas with the SDS Imports/Tisas 10mm giveaway pistol to wring it out on big hogs. Afterwards, it's the USCCA Convention in Ft Worth.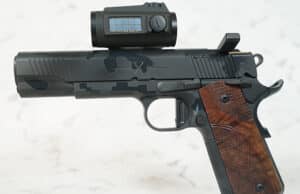 00:14:01
Triggered
This week you get an inside look at our spectacular custom 10mm from SDS Imports/Tisas and built by Cylinder & Slide Shop. Wow! AND WE ARE GIVING THIS AWAY! We also expand on the new Rock Island TM-22 race rifle, the newest and least expensive way to get into Rimfire Steel Challenge!
This week Michael obviously speaks to the elephant in the room, but he also starts putting rounds downrange…finally!
This week some thoughts about the "embattled farmers" who fired the first shots in the American Revolution and what we need to do to reclaim our country.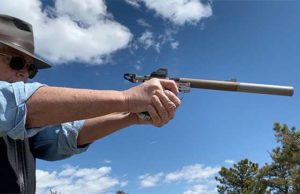 00:20:43
Triggered
This week Michael talks about the new products available from MaddMacs Precision Tactical and is blown away by the Holosun 508T-GR green dot sight…plus, a quck visit to GUNSITE.