The first part of today's podcast is hard truths that we all must face…beware calls to violence! Second, a quick after-action report on Wyoming Tactical's absolutely excellent Long Range Shooting class.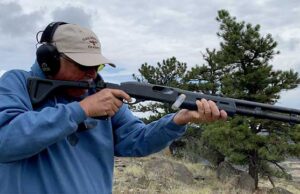 00:14:14
Triggered
This week we go back to 2018 for a look at 14-inch barreled non-shotgun shotguns and, finally, Michael's old Remington 870, originally with a pistol grip and now a folding stock, gets a new lease on life.
This week Michael talks about the revival of the lowly shotgun as a premiere home defense firearm…plus, a secret look at Michael's world-class baked beans!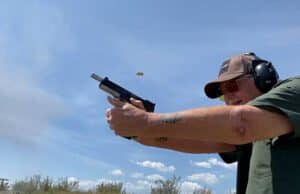 00:13:41
Triggered
This week we take a deep dive into the Tisas/SDS Imports D10 "X" — and that's definitely a capital X — the new 10mm 1911 from Turkey. Everyone who has handled this gun has been…awed. See why!
A round-up on the first filming trip for the new THE BEST DEFENSE series, featuring Rich Nance and Jeremy Stafford, that took place at GUNSITE last week. Prepare to be amazed! Also, the Tisas "X" 10mm wins even more fans.
This week Michael talks about whether your training should change following the Indiana "good guy with a gun" shooting…how do we balance necessary training with everyone's different constraints?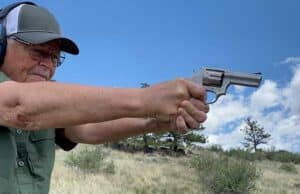 00:14:57
Triggered
This week we take a deeper look at the Executive Grade Taurus 856 and compare to some of Michael's favorite wheelguns, plus some slick leather to carry them in. In our Your Best Defense segment, what if you're caught in an active shooter incident?
Once again, a single good guy with a gun ended a potentially horrific active shooter situation in Indiana. What can we learn?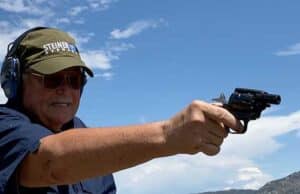 00:14:02
Triggered
This week Michael features the Steiner MPS, one of the most in-demand red dot sights in the country. Plus, the Wilson Combat .308 is finally completed, up and running, plus a little bitty boot gun from Heritage.
This week we talk about self-defense in the macro sense…is the inalienable right of self-defense under attack by the progressive left? Michael argues that yes, it is, and it goes far beyond "gun control."