This week, Michael wraps up his successful shoot at the Rocky Mountain regional Revolver Championships. He also does the final work on his "almost-a'Glock" Polymer80, and reiterates the necessity of ALL SHOOTERS MAKING THEIR VOICE HEARD!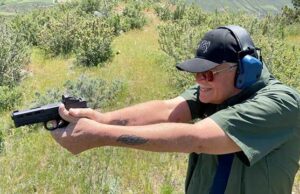 00:20:12
Triggered
This week Michael takes an in-depth look at the very first striker-fired pistol from Rock Island Armory, the STK100. And unlike other striker-fired guns, it has an aluminum frame. Also, a quick look at the newest addition to Michael's GP-100 collection.
Rock Island Armory's brand new STK100 marks a major move into the striker-fired market - with an aluminum twist!
This week Michael spends a little time with the Rock Island/ARMSCOR .22 MAGNUM revolver…and likes it. Also, we have to dip into politics again. IT IS TIME FOR ALL OF US TO SPEAK UP!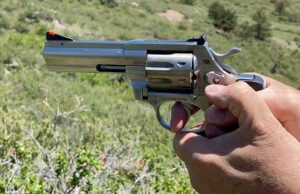 00:19:41
Triggered
From Rock Island/ARMSCOR comes a .22 Magnum revolver that would be every bit as comfortable as a woods-walking sidekick or on a bedside table for self-defense. Also, an important interview with The Tactical Professor, Claude Werner.
This week Michael discusses the idea of the Defensive Core, the best guns to have when there is a sudden lack of civility.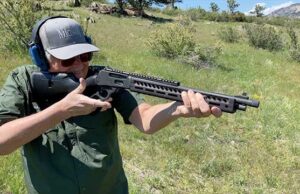 00:19:58
Triggered
This week on TRIGGERED, Michael makes some significant changes to his  Marlin "Dark" 30-30 lever gun, introducing Americans to the FORM buttstocks made in the U.K. and Ranger Point Precision's M-LOK handguard for the venerable Marlin. And a second introduction — the new Cimarron 1887 lever action shotgun!
This week, it is of critical importance that you speak out against the ATF's convoluted, intentionally vague attack on home built firearms and virtually everything else!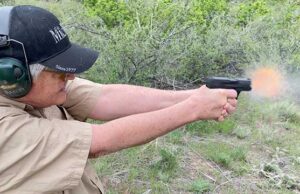 00:21:08
Triggered
This week we take a look at Taurus' newest entry in the mini-9mm sweepstakes, the GX4…and an impressive entry it is!
Taurus is no longer behind the curve. The new GX4 is a collection of best practices in the Mini-9 field.