First, a couple of great small companies — the Henning Group and Targets USA, then some self-defense thinking for the New World.
00:17:38
Triggered
This week we dip back into our archives to take a look at the Big Horn Armory Model 89 lever gun in .500 Magnum, plus a little bit of history on S&W's massive magnum cartridge.
How quickly can a First World country fall in totalitarianism? Check out Australia. And before you get all gloomy, let's shoot some new guns from Rock Island and SAS Imports.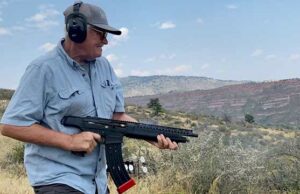 00:17:19
Triggered
This week, Michael gets a look at the Tisas "Bantam" lightweight Commander-sized 1911 from SDS Imports and Rock Island's impressive VRF14, a handful of 12 gauge! Also, an interview with Tes Salb on the TACTICAL GAMES.
This week, in addition to comments on last week's controversial podcast, Michael looks at how carrying a pocket pistol changes how a person should train.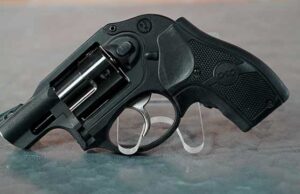 00:16:49
Triggered
This week we take a look at Michael's five favorite pocket pistols and the best way to carry them.
Every so often a gun becomes, at least in my humble opinion, greater than the sum of its parts , and the .357 Taurus...
Here is the hard question…where is America right now on the sliding scale of disaster? Michael takes a shot at answering that question and discusses the implications of that answer.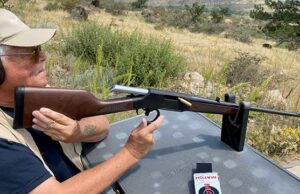 00:17:37
Triggered
This week, a first look at the Henry Long Ranger in 6.5 Creedmoor, the next evolution of the lever action rifle. You'll be seeing lots more about this gun. Michael also begins running the newest Burris Fastfire 4, with it's interchangeable reticles, on his testbed Glock 34 MOS.
In a tight market like today's, adding another caliber to deal with can be, honestly, more of a headache than it's worth. Also, Rare Breed Triggers fights back against ATF overreach.