Tag: Rock Island Armory TM-22
This week's potpourri includes in praise of the Henry Garden Gun, more on .22 race rifles and a reevaluation of the 5.7 as a viable self-defense tool.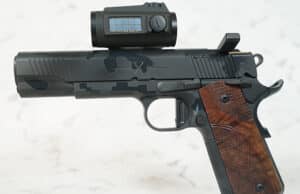 00:14:01
Triggered
This week you get an inside look at our spectacular custom 10mm from SDS Imports/Tisas and built by Cylinder & Slide Shop. Wow! AND WE ARE GIVING THIS AWAY! We also expand on the new Rock Island TM-22 race rifle, the newest and least expensive way to get into Rimfire Steel Challenge!