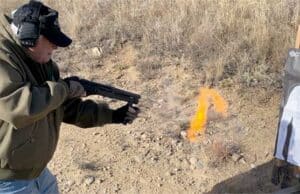 00:11:00
Triggered
A general purpose rifle deserves a scope that also functions in multiple contexts. This week Michael falls back on his old Swarovski 3.5 -18x, a scope that has seen much use over the years but remains a solid option. Also, the Stoeger STR-9C is coming into its own.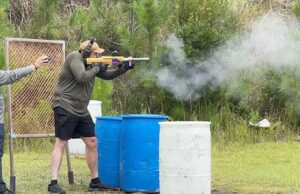 00:23:37
Triggered
Self-made firearms, a fixture of the American gun culture since the Revolutionary War, is going through its most profound change ever. The explosive evolution of 3-D printing has changed the entire game of home "gunsmithing," and the first Gun Maker's Match shows that the printed gun has arrived!
This week Michael goes to St. Augustine, FL, and the Ancient City Gun Range for the very first Maker's Match, where the most creative gun printers test their projects.