This week Michael does one of his rare movie reviews, and of course it's an end-of-the-world-as-we-know-it flick! Also, building the elusive Glock carbine.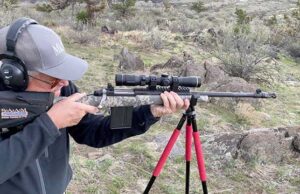 00:21:54
Triggered
This week Michael spends some quality time with his 6.5 Creedmoor RUGER GUNSITE SCOUT and concludes, "Probably not." Also, a new red dot sighted!
This year, 2021, continues to deliver on mass quantities of endless annoyances. This week we do a little ranting about how knife fights have suddenly become West Side Story Redux and a little bit on the utility of crossdraw holsters.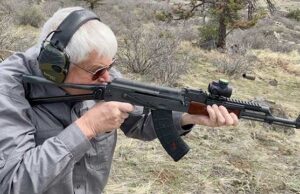 00:21:34
Triggered
This week on Triggered, Michael steps through 2 of the best custom AKs available — the SLR Carbine from D&L Sports and an AK from Fuller Phoenix.
Even as the government attempts to define homemade guns out of existence, Michael's "Glockish" G34 is moving toward completion!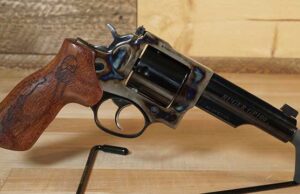 00:21:27
Triggered
The Jeff Quinn Tribute GP-100, a joint project between Lipsey's and Ruger, is a fitting memorial to a brilliant talent. Turnbull Restorations can make that gun a true heirloom.
This week we're all gun control all the time as the Biden administration begins its attack on the 2nd Amendment.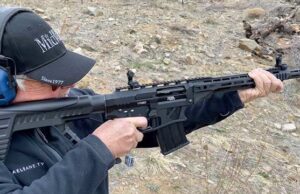 00:22:50
Triggered
This week Michael takes a good look at the ARMSCOR/Rock Island Armory VR82, the 20 gauge little brother to the VR80, the magazine-fed semiauto shotgun that took 3-Gun competition by storm. Also, more from TAC-CON 2021, with Chuck Haggard from Agile Training and Consulting on carrying small semiautos.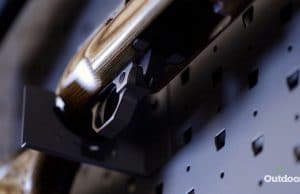 00:02:57
Shooting Gallery
Michael Bane visits the cornfields of Iowa to get some Rimfire Challenge tips from a 4-time world champion.
This week we introduce the ARMSCOR/Rock Island VR82 semiauto shotgun, the 20 gauge little brother of the wildly popular VR80 12 gauge. Plus, some carry and training thoughts.