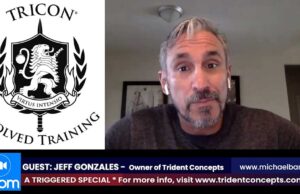 00:34:47
Triggered - Special Projects
Jeff Gonzales at Trident Concepts has made a career of challenging orthodoxy. Here's an inside look at one of the top trainers in the country.
00:30:50
Triggered - Special Projects
Join us for a unique, in depth interview with Stephen Hunter, the "father" of the Swagger family saga, regular guest on GUN STORIES WITH...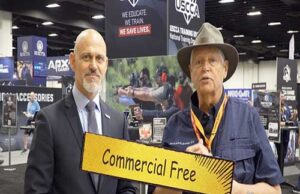 00:17:41
Triggered - Special Projects
In this TRIGGERED Special we're back at the USCCA Expo and Training Event in Ft. Worth, TX, for a conversation with Rob Pincus and an examination of ways to practice when ammunition is in short supply.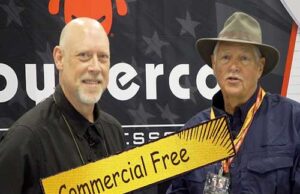 00:17:03
Triggered - Special Projects
On today's TRIGGERED Special we start out with an interview with legendary knife trainer and THE BEST DEFENSE alumnus Michael Janich. There's also a visit with Staccato, makers of some of the finest handguns in the world, and an interview with Ron Norton, importer of Barnaul Ammo, on the end of Russian ammunition.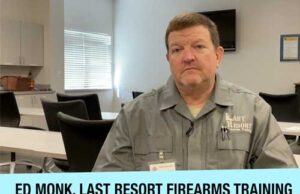 00:27:44
Triggered - Special Projects
EXCLUSIVE: In this special TRIGGERED event, two of the top experts on active shooters, Tom Givens and Ed Monk, help you understand the threat and...