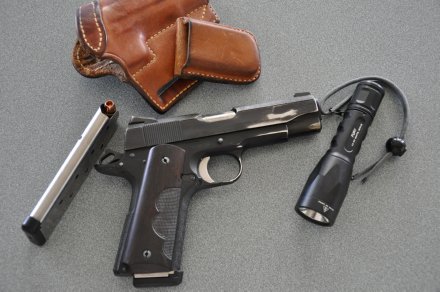 After the horrible tragedy in Aurora, Colorado, some people may feel like they aren't safe at the movies, particularly the Batman flick. On the other hand, knowing there is evil in the world and being prepared to confront it, whether at home, at work, on the streets or in a movie theater, may be a healthier approach.  Every time one of these unspeakable, evil bastards commits an atrocity like Aurora, Virginia Tech, or, going even further back, McDonald's (San Ysidro, California), most people will be thankful they weren't there. But there are a few who will say, "I wish I had been there, I could have made a difference."
The Domestic Goddess and I will be seeing the Batman movie soon. I pledged to keep her safe when she agreed to put up with me and I will not allow anyone to harm her. Further, and I'm no super-hero, I will not allow Evil to act out his gory drama, any time, anywhere, in my presence. I will not allow it. Evil must always be confronted and destroyed.
Are you a sheep or a sheepdog?
About the Author: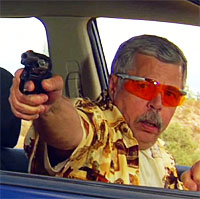 Ed Head is a regular on Shooting Gallery and Down Range TV. He has worked for almost 30 years in law enforcement, first in the United States Air Force and then with the United States Border Patrol, retiring as a Field Operations Supervisor. During his Border Patrol career, Ed worked in a variety of patrol, investigative and training capacities. Ed has an extensive background as a firearms instructor, having trained thousands, ranging from beginners to police, military and special operations personnel. Having taught at Gunsite for 20 years, Ed first trained there under the world famous shooting school's founder, Jeff Cooper, then later ran the school as the operations manager for more than five years. Ed lives in Chino Valley, Arizona, where he continues to teach and write.