Tag: Crimson Trace Riflescopes
This week an exclusive interview with Jack Oller at Crimson Trace on their 50 new scopes!
Michael talks about why scope reticles may seem different, then touches on our New Reality.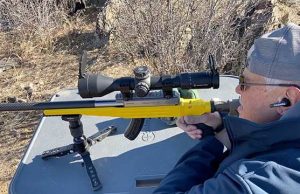 00:18:34
Triggered
This week Michael starts getting more rounds downrange with the Volquartsen Summit sporting the shorter, lighter Crimson Trace 5-Series 3-24X scope.