Tag: Cylinder & Slide Shop
Michael starts working with his Ruger competition revolvers in anticipation of the revolver competition season, plus the new Rossi 4-inch .357/.38 on the range!
In our last podcast for 2022, Michael starts gearing up for a season of revolver competition and assorted mayhem for the new year.
This week Michael heads to Texas with the SDS Imports/Tisas 10mm giveaway pistol to wring it out on big hogs. Afterwards, it's the USCCA Convention in Ft Worth.
Will the Tisas Stingray 1911 LW Commander 9mm end up in Michael's EDC holster? It's looking more likely every day! The Stingray, with a Shield RMSc red dot milled into the frame, cries out to be carried.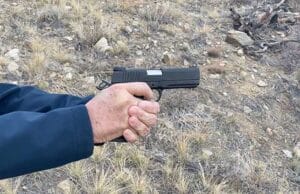 00:12:45
Triggered
This week Michael takes a look at "Piglet," the Commander-length, 10mm 1911 from Rock Island Armory. With 8-round 10mm mags, Piglet may be the best backcountry safety device ever. Also a look at the new Bushnell RX micro series red dot sights.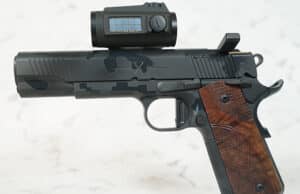 00:14:01
Triggered
This week you get an inside look at our spectacular custom 10mm from SDS Imports/Tisas and built by Cylinder & Slide Shop. Wow! AND WE ARE GIVING THIS AWAY! We also expand on the new Rock Island TM-22 race rifle, the newest and least expensive way to get into Rimfire Steel Challenge!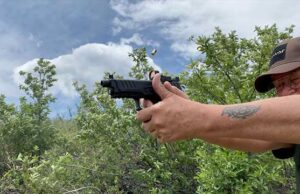 00:15:16
Triggered
This week we take a look at Stoeger's "Middle Bear," the STR-9S Combat, the ideal training/class gun if you're carrying the sub compact Stoeger STR-9SC. Plus, the MaddMacs/Tandemkross elite competition pistol gets beautiful, thanks to Cylinder & Slide's Sean McSheehy, and our YOUR BEST DEFENSE tips for staying safe in an increasingly dangerous world.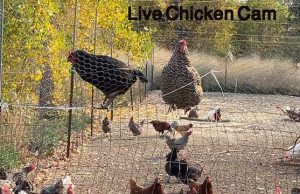 00:17:17
Triggered
In this week's…exceptional…TRIGGERED, Michael talks about the guns he'd pick up and grab if he had to run out of the Secret Hidden Bunker. He knows this because last week he had to run out of the Secret Hidden Bunker as the massive Cameron Peak Fire bore down.
This week Michael obviously speaks to the elephant in the room, but he also starts putting rounds downrange…finally!
This week some thoughts about the "embattled farmers" who fired the first shots in the American Revolution and what we need to do to reclaim our country.