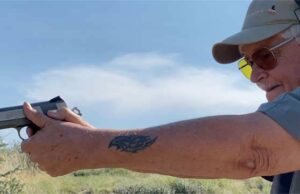 00:10:11
Triggered
Why are so many shooters now looking at 1911s as their new everyday carry guns? Well, Michael has some of the answers and a couple of good choices if you're thinking of making the move.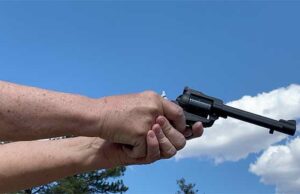 00:10:42
Triggered
This week Michael spends some time with the new Ruger Super Wrangler, the newest member of the low-cost Wrangler family with adjustable sights, a second cylinder for .22 Magnum and an amazing retail price. Also, more on the Military Armament Corporation's GUNSITE event, and a super new magazine pouch from Crossbreed.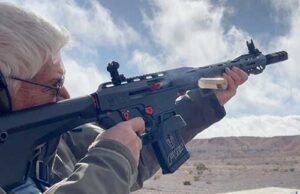 00:16:07
Triggered - Special Projects
In this TRIGGERED Special we finish our tour of SHOT 2023 and point out some additional favorites of ours. Triggered, previously SGO and Down Range...
Yes it was a miserable day at the range, but the shooting was extremely good. Here's Michael's report.
This week Michael heads to Texas with the SDS Imports/Tisas 10mm giveaway pistol to wring it out on big hogs. Afterwards, it's the USCCA Convention in Ft Worth.
This week Michael mounts the new Bushnell mini red dot sight on an old Kahr CW9 single stack mini-9mm and ends up with a pretty good little gun. And a little discussion on the right scope for the Ruger SFAR.
This week Michael reveals some of his own secrets learned from traveling in foreign, often dangerous, countries and applies them to successfully moving in Non-Permissive Environments (NPE). Also, a tribute to the great Ed Head.
A round-up on the first filming trip for the new THE BEST DEFENSE series, featuring Rich Nance and Jeremy Stafford, that took place at GUNSITE last week. Prepare to be amazed! Also, the Tisas "X" 10mm wins even more fans.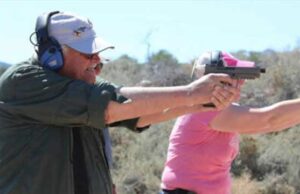 00:17:04
Triggered
This week Michael takes you through his GUNSITE 250 class with a host of ne'er do wells and his Tisas PX-9 Gen 3, which delivered the goods.
This week Michael recounts his week at GUNSITE with old friends and great instructors. Plus, the Tisas PX-9 proves itself to be a solid, reliable pistol after 1000 rounds.