Tag: Taurus Raging Hunter
In our last podcast for 2022, Michael starts gearing up for a season of revolver competition and assorted mayhem for the new year.
This week MBTV ON THE RADIO discusses the rise of violence in American cities and, sadly, the dangers of being Good Samaritan. Plus, reloading tips for new shooters and an update on the Volquartsen Summit.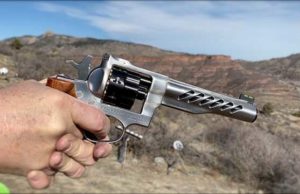 00:17:31
Triggered
Michael Bane looks at the newest revolvers from SHOT 2020.