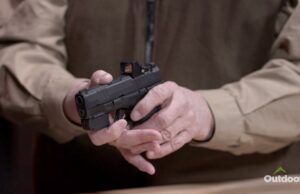 00:03:13
Shooting Gallery
Michael Bane visits Crimson Trace to get the scoop on the latest developments in red dots and rifle scopes.
This week Michael talks about some of the new products announced  during the period of time normally occupied by the SHOT Show.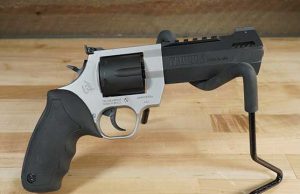 00:19:54
Triggered
This week Michael sifts through new products, then brings you up to date on Project Volquartsen Summit.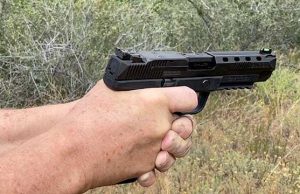 00:15:40
Triggered
This week we take a good look at the Ruger American Pistol Competition 9mm, a great way to to get started in practical competition without raiding the kids' college funds.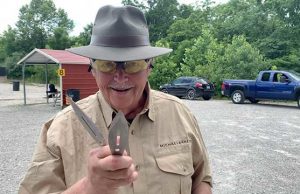 00:14:09
Triggered
This week Michael stages a Great Escape from Colorado and heads to Columbia, MO, for a "show-and-tell" from American Outdoor Brands.
This week, Michael wraps up his 3-Gun season and whines about his broken red dot sights!
Michael Bane shows off his long range .22 rifle with the 4-20 Crimson Trace scope. He also brings you back to the OSG Roundtable to talk about the Stoeger STR-9.
To DRTV's Ed Head, lasers on defensive pistols are an exercise in added value; you gain a lot and give up nothing. Especially, on small pocket pistols with minimal sights, lasers are essential accessories. However, there are no magic shortcuts. Fundamental firearms training is still necessary.
When I showed an interest in the XD-S some well meaning folks warned me to expect punishing recoil and hands chewed up by the aggressive checkering on the little pistol. Although I accepted this advice I was somewhat skeptical.