This week Michael talks about lessons to be learned from Newt the Beagle's unfortunate encounter with a rattlesnake. Plus, why the Stoeger STR-9MC is a hot property, and a look at revolvers from Finks Custom Gunsmithing and Rossi.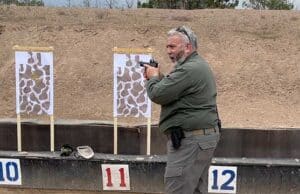 00:11:10
Triggered
This week we talk about the spectacular Stoeger event at GUNSITE, introducing the latest generation of the Stoeger STR-9 9mm polymer-framed, striker fired pistols, small, medium and large. And yes, the Stoegers delivered!
After a week at GUNSITE with the newest generation of Stoeger's STR-9 series pistol, Michael is ready to change out his EDC! Also, it's zombietime with James Tarr!
Can a .380 serve better as an EDC? This week Michael explores that question. Also, understanding the timeline of violent encounter — the clock is always ticking!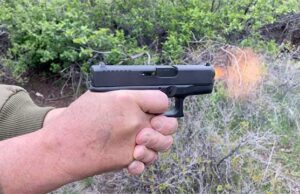 00:10:51
Triggered
This week we take a look at the new Glock 28, a .380 version of the venerable G26 "Baby Glock" available through TALO/Lipseys. Also, why Ransom Rests are the best in the world!
This week Michael discusses the continuing, even faster, changes to the self-defense landscape and what they mean to you. Also. some tips on making the best pepperoni pizza!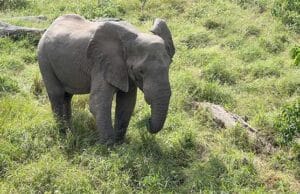 00:10:50
Triggered
This week TRIGGERED goes to Africa for Michael's fourth safari just two weeks ago. Find out what gear was perfect for the African bush and what didn't make the cut.
Is Africa in your future? It can be, and for less money than you think. Also, some thoughts on aging as Michael heads toward his 73rd birthday.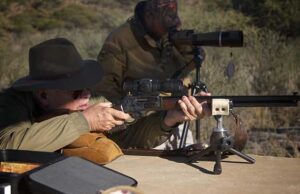 00:17:26
Triggered
This week we dip back in our vaults to take a look at an earlier Africa trip, this one in 2018 with Ft. Richmond Safaris, to challenge the great Cape Buffalo with a Marlin 45-70!
Michael joins Andy and Sheila Larsson of Skinner Sights fame for a safari in northern South Africa along the Limpopo River!