It's time for the wrap-up of SHOT 2023, and Michael gives it a shot through his SHOT SHOW CRUD-ravaged voice. It was a strange and quirky year!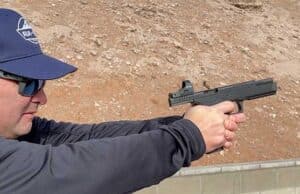 00:12:07
Triggered
It's that time of year again when gun pundits and manufacturers descend on Las Vegas to eat the overpriced food, loose lots of money at the slots and see what the shooting, hunting and outdoor industries have in store for the next year. Here's Michael's insider's report!
Yes it was a miserable day at the range, but the shooting was extremely good. Here's Michael's report.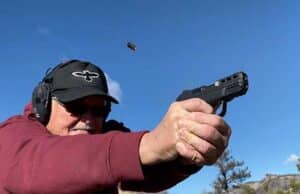 00:11:20
Triggered
Getting ready for the deluge of new products that is the SHOT Show, Michael takes a look at the new Ruger Security .380, a gun perfectly aimed at new concealed carry holders, and a new 10/22 chassis from Luth-AR.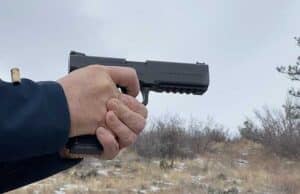 00:10:54
Triggered
It's the first TRIGGERED for 2023, and we open with a bang — Rock Island Armory's first ever made-in-the USA 5.0 ST, a 9mm supergun that has all the potential of being a serious contender in competition.
While the overall theme of SHOT 2023 may be the rise of precision rifles, Rock Island Armory has delivered a complete surprise — a new 9mm with a new "operating system" and ergonomics among the best pistols ever. Meet the 5.0!
Happy New Year Pod People! As we head into the hellscape that will be 2023, it's time to talk guns. First off, the Beast, the FNP-45 is home from the milling shop, and it's perfect. Also, The Recover Tactical Glock gets reassembled and its own Form 1!
In our last podcast for 2022, Michael starts gearing up for a season of revolver competition and assorted mayhem for the new year.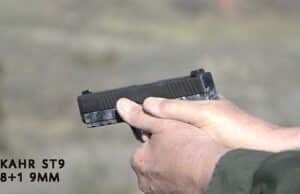 00:11:43
Triggered
This week Michael looks at a couple of unique options in AR stocks — the Bilson rotating stock and the Stern Defense rapid release system for take-down ARs. Also, a look at the "forgotten" 9mms from Kahr Arms.
Kahr Arms initially defined the single stack 9mm concealed carry pistol. But in a world where every company has at least one gun in the micro-9mm carry niche, how does the venerable Kahr compare?