We continue our coverage of the Pat Rogers Memorial Revolver Round-Up with some specific gear and concepts you can use.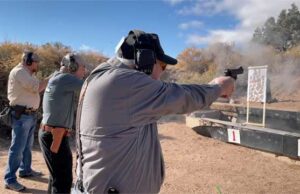 00:16:49
Triggered
We begin our exclusive video coverage of the Pat Rogers Memorial Revolver Round-Up at GUNSITE! Plenty more coverage coming in January 2024!
Only on michaelbane.tv! This week we're attending the country's greatest gathering of revolver trainers, the Pat Rogers Memorial Revolver Round-Up at GUNSITE. This is truly a unique event..this week's podcast is the beginning of our coverage.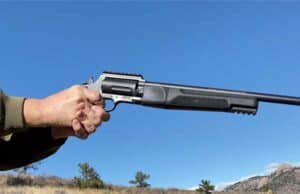 00:09:18
Triggered
This week we continue our evaluation of the compact Stoeger over it's micro-9mm cousin. Plus, the Taurus Judge expands…at least in barrel length…and a preview of the artistic guns of Europe travelogue.
This week Michael talks about the federal court decisions on ATF overreach rules. He also takes a look at the classic "swarm" attack in Las Vegas that left a 17 year-old dead.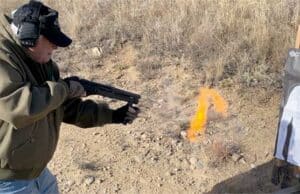 00:11:00
Triggered
A general purpose rifle deserves a scope that also functions in multiple contexts. This week Michael falls back on his old Swarovski 3.5 -18x, a scope that has seen much use over the years but remains a solid option. Also, the Stoeger STR-9C is coming into its own.
Michael has been working on the concept of a general purpose rifle for a while, because the concept of a general purpose rifle meets a lot of requirements, from hunting to competition to self-defense. The Sig Cross continues to shine, but there are some challengers!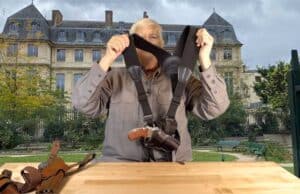 00:09:45
Triggered
One of the hardest parts of the EDC equation is choosing a holster you can live with every day. There are lots of options, but here are several of Michael's favorites that solve a number of problems.
We were the first to talk about the shifting "landscape" for self defense. But now, changes, maybe even greater changes, are coming at an increasingly rapid pace. What does that mean to you and your family?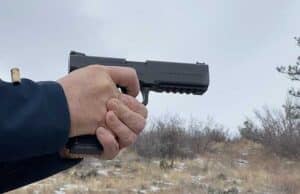 00:11:06
Triggered
In anticipation of the second generation 5.0E 9mm competition semiauto from Rock Island, we go back to the first of the year to take a look at the first 5.0 and see what makes it so different — and so important!