Tag: michaelbane.tv's Triggered
00:17:38
Triggered
This week we dip back into our archives to take a look at the Big Horn Armory Model 89 lever gun in .500 Magnum, plus a little bit of history on S&W's massive magnum cartridge.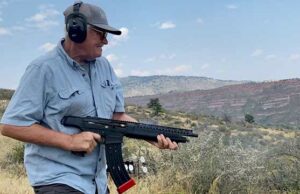 00:17:19
Triggered
This week, Michael gets a look at the Tisas "Bantam" lightweight Commander-sized 1911 from SDS Imports and Rock Island's impressive VRF14, a handful of 12 gauge! Also, an interview with Tes Salb on the TACTICAL GAMES.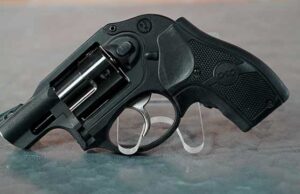 00:16:49
Triggered
This week we take a look at Michael's five favorite pocket pistols and the best way to carry them.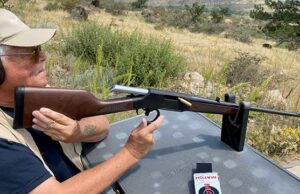 00:17:37
Triggered
This week, a first look at the Henry Long Ranger in 6.5 Creedmoor, the next evolution of the lever action rifle. You'll be seeing lots more about this gun. Michael also begins running the newest Burris Fastfire 4, with it's interchangeable reticles, on his testbed Glock 34 MOS.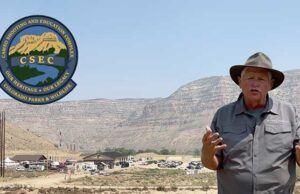 00:21:24
Triggered
…so you better check your credit card when you see the newest products. This week we visit the inaugural COMPEXPO at the Cameo Shooting and Education Complex near Grand Junction, CO, destined to become one of the premier shooting/expo events in America!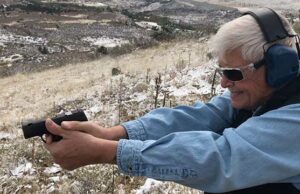 00:18:54
Triggered
The Sig P365's weird FT Bullseye sight is a love it or hate it proposition. Here's our original look at the SAS version of the most popular carry gun in America. Plus, an important interview with John Murphy at FPF Training!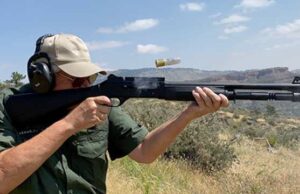 00:16:36
Triggered
This week we take a look at what may be the most versatile revolver in the world, the Taurus 692 .357/.38 with a separate, easily interchangeable 9mm cylinder. Also, Michael gets a first look at a potential game-changer shotgun, the SULUN Tac-12 from SDS Imports…a poor man's M4!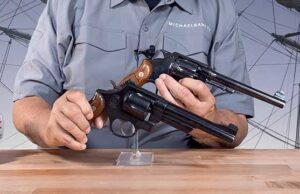 00:17:36
Triggered
This week we delve into S&W revolver history with the Second Model Hand Ejector in .455 Webley and a custom piece, a 1960's vintage .357 Highway Patrolman turned into a 38-40 masterpiece by legendary gunsmith Hamilton Bowen.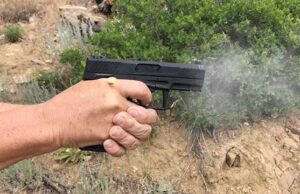 00:17:43
Triggered
This week we fire up the Way-Back Machine to take a look on how to pick the right .22 for practice. Plus, a review of the TaurusTX 22.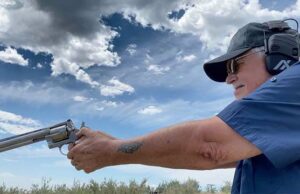 00:16:25
Triggered
Today Michael takes on Colt's biggest snake gun, the 8-inch Anaconda. Also, an interview with "Jedi," Scott Jedlinski of Modern Samurai Project busting red dot myths!