Tag: michaelbane.tv's Triggered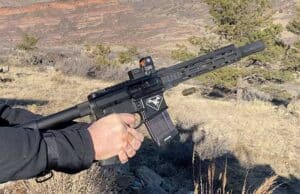 00:10:06
Triggered
This week Michael looks at D&L Sports amazing S&W grips, the first 10/22 build off the new Luth-AR MCA chassis and a novel system for creating a take-down AR!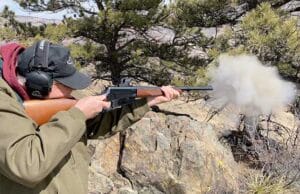 00:11:16
Triggered
After years of waiting to get a Winchester 1895 lever gun in .405 Winchester, Teddy Roosevelt's "Medicine Gun" for lions, he finds the new lever in need of a few tweaks. Lever expert Andy Larsson from Skinner Sights is just the person to make those tweaks, and today we unveil the "Nearly Perfect Safari Rifle, Lever Edition." Also, Dave Lauck's amazing revolver fixed sights!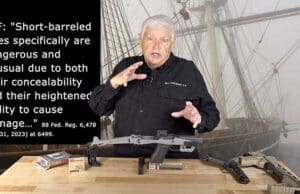 00:09:47
Triggered
As the ATF's ill-begotten "brace rule" goes into effect and lawsuits stack up like delayed planes over the Atlanta airport, Michael takes a close look at what makes the short-barreled rifle "more concealable" or "more deadly" than a pistol or a rifle…and comes up with nothing!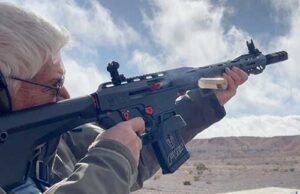 00:16:07
Triggered - Special Projects
In this TRIGGERED Special we finish our tour of SHOT 2023 and point out some additional favorites of ours. Triggered, previously SGO and Down Range...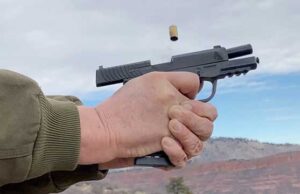 00:11:02
Triggered
The Avidity Arms PD10, the brainchild of veteran trainer and, for many people, professional gadfly Rob Pincus has arrived in the market…yes, guns are now shipping! Does it live up to the hype?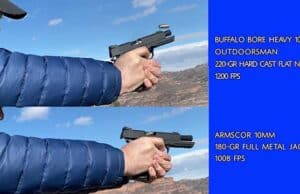 00:10:47
Triggered
Not that they ever really went away, but fixed power prismatic optics have been less visible with the rise of low-powered variable scopes. But thanks to ultra light weight and new options, fixed power optics are back, and Michael gives you an inside look! Plus, the Rock Island 10mm Commander at work.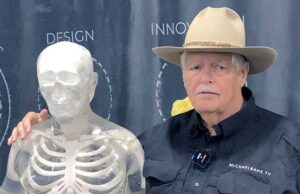 00:12:09
Triggered
At SHOT Show, the real action is always in the basement, and 2023 was no different. Here's a quick cruise through the room where innovation really takes place. We also caught up with a few old friends!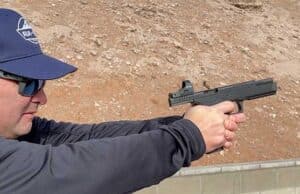 00:12:07
Triggered
It's that time of year again when gun pundits and manufacturers descend on Las Vegas to eat the overpriced food, loose lots of money at the slots and see what the shooting, hunting and outdoor industries have in store for the next year. Here's Michael's insider's report!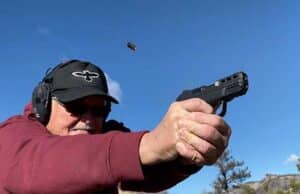 00:11:20
Triggered
Getting ready for the deluge of new products that is the SHOT Show, Michael takes a look at the new Ruger Security .380, a gun perfectly aimed at new concealed carry holders, and a new 10/22 chassis from Luth-AR.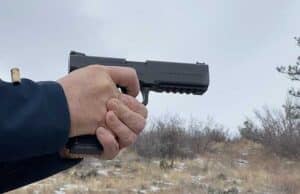 00:10:54
Triggered
It's the first TRIGGERED for 2023, and we open with a bang — Rock Island Armory's first ever made-in-the USA 5.0 ST, a 9mm supergun that has all the potential of being a serious contender in competition.