Chambered in 7.62 NATO / .308 Win., the SFAR combines the ballistic advantages of .308 Winchester with the size of a traditional MSR.
Utilizing the same magazines and controls as the innovative Ruger-5.7™ pistol, the LC Carbine is the ultimate range companion.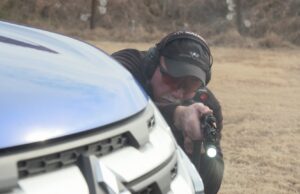 00:03:14
Shooting Gallery
Training for long gun carry in a vehicle can prove to be a significant game changer when it comes to personal defense.
Ruger announces its reintroduction of the Marlin® Model 1895 Trapper in .45-70 Govt..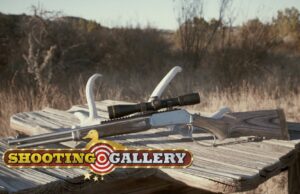 00:03:21
Shooting Gallery
Ruger's long-awaited reintroduction of the Marlin 45/70 rifle becomes the centerpiece of a West-Texas hunt for Mule Deer & Aoudad.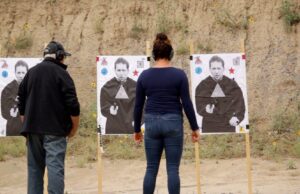 00:03:14
Shooting Gallery
With over 8 million new gun owners in America, a good concealed carry course is essential in filling the gap between shooting skills and all the ancillary support skills every CCW holder should know.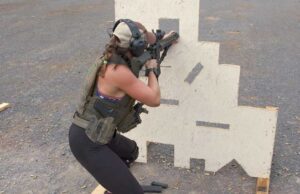 00:03:13
Shooting Gallery
Renowned shooting champion, Tes Salb introduces a new group of women to the physical and mental demands of competing in the Tactical Games.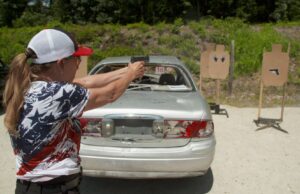 00:03:01
Shooting Gallery
SIG Sauer hosts the first ever everyday championship, where new shooters can train and compete in real-world shooting scenarios.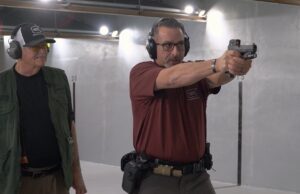 00:03:16
Shooting Gallery
Discover everything you need to know about red dots and MOS training as Michael Bane takes us through the Glock MOS Instructor Course at Glock Professional in Smyrna, GA.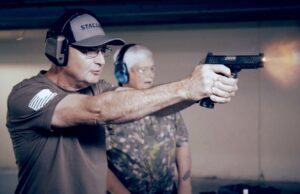 00:03:19
Shooting Gallery
How long does it take to shoot 1,000 rounds through a 9mm pistol? World Champion Shooter, Todd Jarrett will put his pistol through the ultimate test to find out and reveal the effects on the gun.