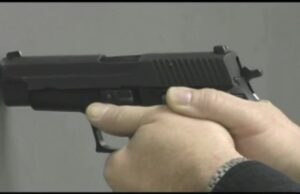 00:04:09
MICHAELBANE.TV - Blog
From the DRTV Archive: The Wall Drill is a little known drill that will improve your shooting right off the bat. This drill will make you understand what it really takes to deliver a shot to the target. George Harris shows you how…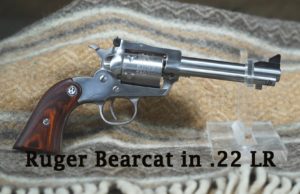 00:00:56
MICHAELBANE.TV - Blog
Lipsey's has outdone themselves with this Gun of the Month. It's a .22 caliber Ruger Bearcat, the smallest of the Ruger Single Action Revolvers. But this one has a couple of interesting twists...
The Ruger-57 is a full-featured handgun wrapped around a standard capacity, 20-round steel magazine, chambered in the high performance and low-recoiling 5.7x28mm caliber.
Michael Bane launches a new podcast in January 2020. After hosting Outdoor Channel's Down Range Radio since 2007, Bane goes solo in this new production from his studio in the Rocky Mountains.
Ruger announces a new configuration of the popular 10/22 Carbine which ships with the all new Viridian EON 3-9x40 scope factory mounted.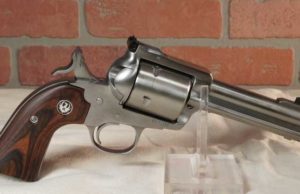 00:01:03
MICHAELBANE.TV - Blog
For you big boomer fans out there.... this is a stainless steel Ruger Super Blackhawk in .480 Ruger.
The Hellcat is designed specifically for every day carry with Adaptive Grip Texture and high visibility sights.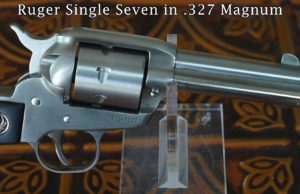 00:01:04
MICHAELBANE.TV - Blog
For you single action fans out there.... this is a Ruger Single Seven in .357 Magnum. It has a birdshead grip frame, 3 3/4" barrel, black laminate grips, un-fluted cylinder.
Mickey Schuch talks with Outdoor TV Star, adventurer and author Michael Bane.
At the request of their customers, the Texas manufacturer of high-end, compact handguns rolls out their most affordable models yet.