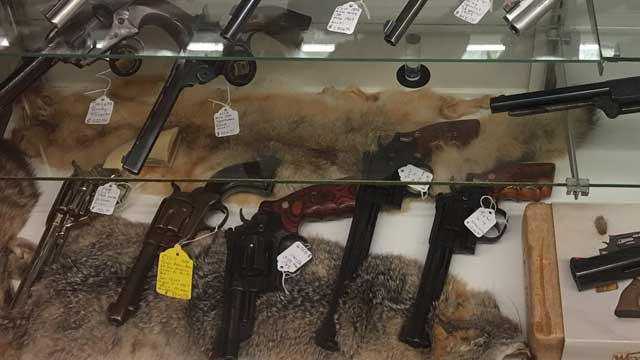 This week, it's all about guns and politics with Bloomberg being the latest 2020 Democratic hopeful, gun legislation in Virginia and the Supreme Court hearing a gun rights case in December.
Podcast: Play in new window | Download


Down Range Radio – Podcast Episode #650.
Scroll down for reference links on topics discussed in this episode.

Disclaimer: The statements and opinions expressed here are our own and may not represent those of the companies we represent or any entities affiliated to it.
Host: Michael Bane
Producer: Marshal Halloway

More information and reference links:
Shooting Gallery Online (SGO) on Outdoor Channel (Weekly Video Blog)
All My TV Shows are available on MOTV
Notes on the Nasty Little Fascist from New York:
https://www.nraila.org/articles/20181214/news-flash-michael-bloomberg-not-a-fan-of-the-first-amendment-either
https://www.cnn.com/2019/11/06/politics/bloomberg-everytown-for-gun-safety-virginia-elections/index.html
https://www.motherjones.com/politics/2019/11/michael-bloomberg-2020-everytown-moms-demand-action-guns-emails/
https://lis.virginia.gov/cgi-bin/legp604.exe?201+sum+SB16
https://www.mikebloomberg.com/getting-stuff-done?gclid=EAIaIQobChMIrOHmlbGV5gIVhshkCh21GA0kEAMYASAAEgImsPD_BwE#safety
What Lurks Behind "Universal" Background Checks/Chris Cox:
https://www.nraila.org/articles/20190222/what-lurks-behind-universal-background-checks
https://reason.com/2015/10/08/4-reasons-universal-background-checks-ar/
Proposed legislation would be trouble for Virginia hunters
THE ART OF THE DEAL/Donald J. Trump
YOU CAN PLAY THE CAJUN ACCORDION!
Ft. Richmond Safaris/Geoffrey Wayland