There are no easy answers in self-defense — each violent encounter is unique, fluid, responding to factors that you as the defender can't know and chocked full of hidden "surprises." So what is a smart defender to do? Pay attention…it's all on you!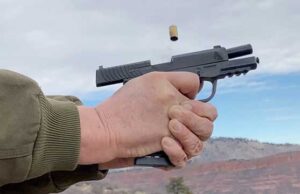 00:11:02
Triggered
The Avidity Arms PD10, the brainchild of veteran trainer and, for many people, professional gadfly Rob Pincus has arrived in the market…yes, guns are now shipping! Does it live up to the hype?
The first part of today's podcast is hard truths that we all must face…beware calls to violence! Second, a quick after-action report on Wyoming Tactical's absolutely excellent Long Range Shooting class.
This week we're talking about more of the lessons learned from an increasingly violent America…why you need a "space in your head" to accept that violence could indeed happen to you!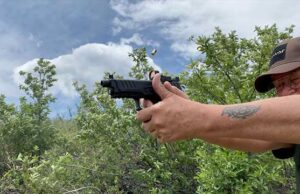 00:15:16
Triggered
This week we take a look at Stoeger's "Middle Bear," the STR-9S Combat, the ideal training/class gun if you're carrying the sub compact Stoeger STR-9SC. Plus, the MaddMacs/Tandemkross elite competition pistol gets beautiful, thanks to Cylinder & Slide's Sean McSheehy, and our YOUR BEST DEFENSE tips for staying safe in an increasingly dangerous world.
This week we look at the consequences of years of "chumming for monsters," as monsters of all varieties rise to the taste of blood. We also take a more indepth look at Rob Pincus' Intuitive Defensive Shooting concepts.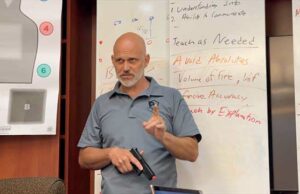 00:16:55
Triggered
This week we look at I.C.E. Training Company's Intuitive Defensive Shooting class and talk about why this may be the ideal class for the flood of new gun owners.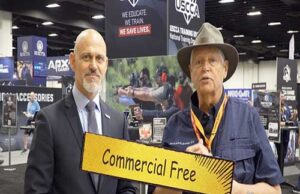 00:17:41
Triggered - Special Projects
In this TRIGGERED Special we're back at the USCCA Expo and Training Event in Ft. Worth, TX, for a conversation with Rob Pincus and an examination of ways to practice when ammunition is in short supply.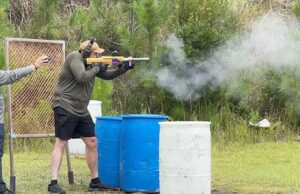 00:23:37
Triggered
Self-made firearms, a fixture of the American gun culture since the Revolutionary War, is going through its most profound change ever. The explosive evolution of 3-D printing has changed the entire game of home "gunsmithing," and the first Gun Maker's Match shows that the printed gun has arrived!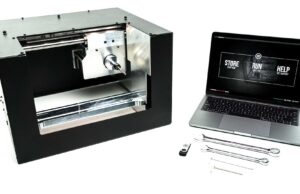 00:39:38
Triggered - Special Projects
On this TRIGGERED: Special Projects we talk to well-known trainer and 2A advocate Rob Pincus about the new frontier of inexpensive firearms building —  3-D printing.