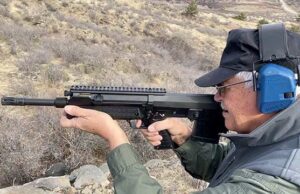 00:20:56
Triggered
This week Michael takes a close look at the KelTec RFB 7.62 NATO bullpup rifle and likes what he sees. Also, finally, a new backpack that meets all Michael's requirements.
We're safely back at the Secret Hidden Bunker and hard at work. Michael shares some thoughts on getting home and gunning up, on the importance of written lists in planning and, finally THE ELECTION OF OUR LIFETIME!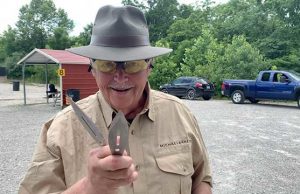 00:14:09
Triggered
This week Michael stages a Great Escape from Colorado and heads to Columbia, MO, for a "show-and-tell" from American Outdoor Brands.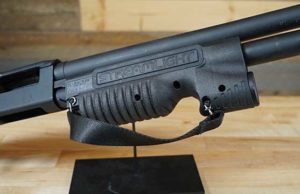 00:18:29
Triggered
Michael Bane looks at the new Streamlight products from SHOT 2020 and Lucid Optics' Litl Mo.
Michael Bane stops by Streamlight during his Shooting Gallery road trip back east and looks at some of their new products.
This week on SGO, I talk about my trip to Georgia and a Taurus Media Event, a new exiting product from Streamlight and an old friend, holster maker Ernie Hill.
Ed Head's newest favorite products from Leupold, Hornady and Streamlight.
From small, handy lights to the the biggest, brightest thing you can get your hands on.
Given the popularity of this new pistol, Ed Head enhanced it for concealed carry, so here's his version of the Super Mini Glock.
The advent of LEDs and micro computer chips has produced the most profound improvements in tactical lights. Streamlight's current product line of combat lights and weapon lights are top quality and include a light for every need. Some of the products Ed Head has been using include the Pro-Tac HL and several TLR weapon lights.