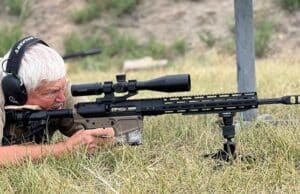 00:10:32
Triggered
This week Michael heads up to Riverton, Wyoming and Wyoming Tactical's Long Range class. Will the finally completed Wilson Combat .308 deliver???
The first part of today's podcast is hard truths that we all must face…beware calls to violence! Second, a quick after-action report on Wyoming Tactical's absolutely excellent Long Range Shooting class.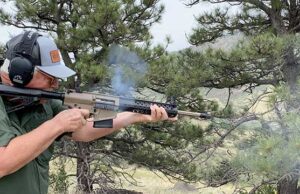 00:13:51
Triggered
This week Michael brings you up to date on his longterm project, building his perfect AR-10. A shortage of parts and winter lethargy have slowed the custom Wilson Combat .308, but we're getting there. Also, a look at the new Bushnell RXS-250 red dot.
Even as the government attempts to define homemade guns out of existence, Michael's "Glockish" G34 is moving toward completion!
We're recording on Monday, so we have no idea the state of the country after Tuesday's election, so we thought we'd get Michael to talk about…wait for it… guns!
This week, Michael starts out with some heavy hitting rifles, then switch over to the 2nd amendment challenges in Virginia.
This week Michael details a hectic, hectic week on the road - from a Remington media event to Bill Wilson's amazing IPSC Reunion.
Norris shot his Wilson Combat® custom built GLOCK® 9mm with a red dot sight in the Carry Optics class.
Part two of Ed Head's review of the Wilson Combat 300 HAM'R.
The multi-building new Wilson Combat facility is a state of the art firearms factory, with more than 100 employees.