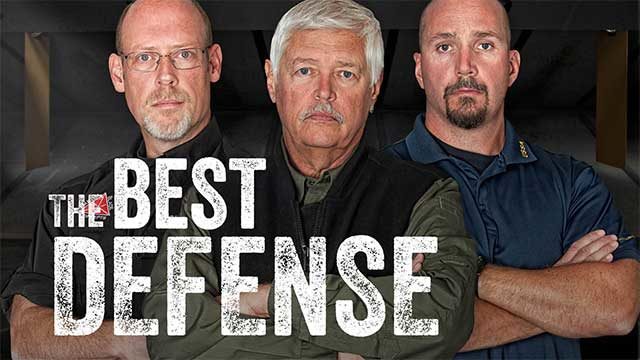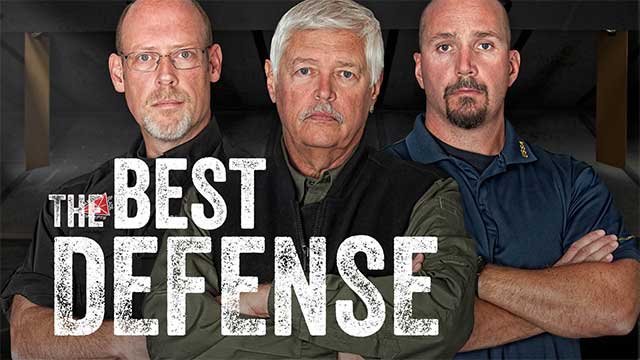 As many of you have already heard, Outdoor Sportsman Group has made the decision not to produce any original episodes of THE BEST DEFENSE (TBD) in 2019.
As the Executive Producer and creator of TBD, I won't lie to you — it breaks my heart. I believe that TBD has been and may well stand as the most important thing I have done in my life. When I look around my office, I see a whole bunch of gold statues, plaques, awards, and they are undeniably nice to have.
But TBD saved lives! I have read the headlines — "Couple Credits Television Show With Saving Their Lives" — and letters from people who, when faced with the worst situation of their lives remembers what we said, and it make a difference. I have held people while they sobbed and told me their stories, how terrified they were and how, at that terrible moment, something clicked. I, and all of us who have worked on TBD, am blessed to have had those moments.
There are many exceptional people who have shared this 13-year journey, among them Michael Janich, Mike Seeklander, Rob Pincus, Andrew Branca, Marty Hayes, original producer and my long-time producing partner Tim Cremin, producer Jeff Murray, director of photography Brandon Green. They all have my unconditional thanks and my love for their commitment and hard work. Also included here is Michael Janich's troupe of incredibly talented martial artists. It has been my honor to work with each of you.
So many others worked with us, on camera and behind the scene, to make TBD the best show of its kind ever made — William Aprill, Gabe Suarez, Jimmy Graham, Ken Hackathorn, Kyle Defoor (back in the Blackwater days), and many who would rather not have their name used, but who have always there when we needed them. Thank you, all.
So where do we go from here? To be clear, insofar as there is a "failure" here, it is mine and mine alone. I would be remiss if I didn't tell you that in truth the industry has never supported TBD as much as SHOOTING GALLERY and GUN STORIES WITH JOE MANTEGNA, and many seasons OSG "carried" the series without enough advertising to cover costs.
In the byzantine world of television terminology, TBD is not "cancelled;" rather, it is simply not in production this year. Might TBD be back in 2020? I suspect that depends on the industry and on you, the viewers.  There are glimmers of hope…I have been talking to my friend Tim Schmidt at the U.S. Concealed Carry Association about working together, and I currently have permission from OSG to pursue a digital version of TBD. What that means, I don't know yet.
I do know, as do most of you, that I tend to be …persistent. THE BEST DEFENSE is the best show on Outdoor Channel, and I will find a way forward.
As Scarlett  O'Hara once noted, "After all…tomorrow is another day…"