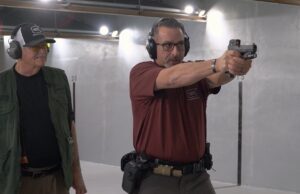 00:03:16
Shooting Gallery
Discover everything you need to know about red dots and MOS training as Michael Bane takes us through the Glock MOS Instructor Course at Glock Professional in Smyrna, GA.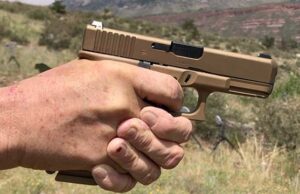 00:18:56
Triggered
This week we take a refreshing dive into our ice cold Archives and return with yet another Glock that shook the world--the G19X.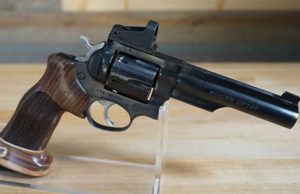 00:16:19
Triggered
This week it's an eclectic collection of neat guns, including a special GP-100, Litl Mo's first home on a Glock and a winner from the Colt Custom Shop.
This week we start out with a few notes on USPSA competition and the value of stress and artificial stress being a competitive shooter.
Norris shot his Wilson Combat® custom built GLOCK® 9mm with a red dot sight in the Carry Optics class.
GLOCK, Inc. continues to spread the message about firearm safety with the annual GLOCK Safety Pledge through the month of June.
Ed Head took a couple of Glocks out of the gun safe and gave them a facelift and with new leather.
The new little Glock 42 has been outed on the Boomershooter Forum. It appears to be a single stack .380, a bit smaller than the G26 9mm in most dimensions.