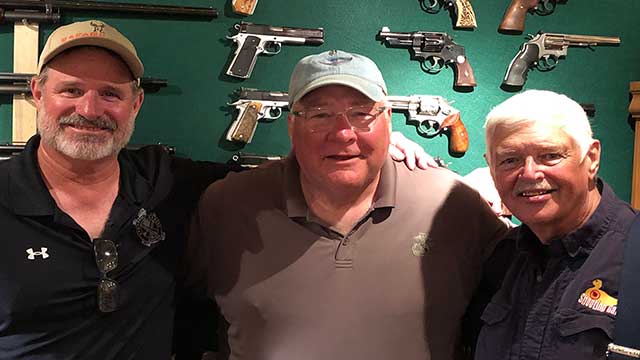 Catching up with a "Weekend With Rob Leatham" and how Michael's gear performed, plus a giveaway from Mountain Man Medical.
Podcast: Play in new window | Download


MichaelBane.TV – On the Radio episode #34.
Scroll down for reference links on topics discussed in this episode.
Disclaimer: The statements and opinions expressed here are our own and may not represent those of the companies we represent or any entities affiliated to it.
Host: Michael Bane
Producer: Flying Dragon Ltd.


More information and reference links:
GIVEAWAY AT MOUNTAIN MAN MEDICAL! To enter, go to:
Wilson Combat Glock modifications
Gunfighters Inc. "Ronin" Holsters
Wilderness Tactical Original Instructor Belt
Armed BLM/Antifa rioters stop Sheriff's Department truck.
"Like a Scene Out of Hell:" Armed BLM Rioters Loot, Pillage and Burn Kenosha Following Police Shooting
The Music of Psycho-Sonic Boris and Hosenfefer