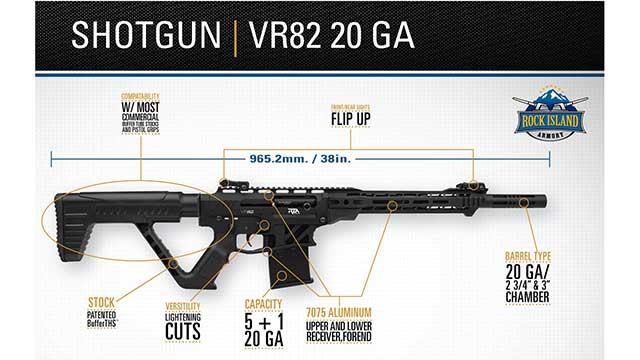 This week we introduce the ARMSCOR/Rock Island VR82 semiauto shotgun, the 20 gauge little brother of the wildly popular VR80 12 gauge. Plus, some carry and training thoughts.
Podcast: Play in new window | Download


MichaelBane.TV – On the Radio episode #64.
Scroll down for reference links on topics discussed in this episode.
Disclaimer: The statements and opinions expressed here are our own and may not represent those of the companies we represent or any entities affiliated to it.
Host: Michael Bane
Producer: Flying Dragon Ltd.


More information and reference links:
Scott Jedlinski/Modern Samurai Project
Greg Ellifritz/Active Response Training
Articles on Back Up Guns
https://www.activeresponsetraining.net/catastrophic-glock-failures-why-you-should-always-carry-a-backup-gun-and-the-new-generation-4-glock-pistols
https://www.activeresponsetraining.net/passing-off-a-backup-gun
https://www.activeresponsetraining.net/do-you-carry-a-backup-gun
https://www.activeresponsetraining.net/backup-guns-vs-hideout-guns
Handgun Combatives/Dave Spaulding
Being Deliberate/Dave Spaulding