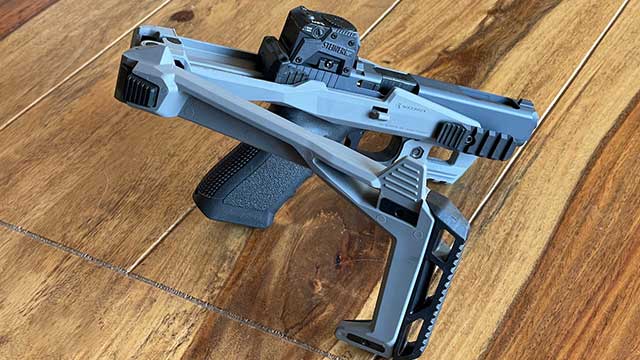 This week we take a look at the proposed ATF regulations on pistol braces and the nonsensical claim that SBR (or SBS or AOW for that matter) are intrinsically or inherently more dangerous than their longer-barreled brethren…or, a pistol of the same caliber! Plus, Steven Hunter's THE BULLET GARDEN…buy it quick!
Podcast: Play in new window | Download


MichaelBane.TV – On the Radio episode #159.
Scroll down for reference links on topics discussed in this episode.
Disclaimer: The statements and opinions expressed here are our own and may not represent those of the companies we represent or any entities affiliated to it.
Host: Michael Bane
Producer: Flying Dragon Ltd.
THE BULLET GARDEN, a novel by Stephen Hunter
Lawsuits filed against ATF Brace Rule
https://freerangeamerican.us/pistol-brace-ban/
https://www.firearmsnews.com/editorial/fpc-sue-atf-brace/468760
https://www.gunowners.org/goa-and-texas-ag-paxton-file-suit-against-atf-pistol-brace-rule/
https://www.foxnews.com/politics/nra-25-states-sue-biden-atf-stop-arbitrary-unlawful-pistol-brace-rule
https://www.saf.org/saf-rips-atf-final-rule-on-armbraces-lawsuit-will-move-forward/
UNINTENDED CONSEQUENCES, a novel by John Ross